Following Denmark's 2007 municipal reforms, three municipalities were merged to form the municipality of Middelfart. To save time, money and energy, it was decided that the six local municipal buildings would be consolidated in one new city hall. The new city hall was to reflect the intention of the Middelfart Municipality to work more transparently and in closer cooperation with citizens and businesses. As such, the municipality worked closely with business to draw up the plans for a multi-functional building with high sustainability goals.
Solution
The new city hall symbolises sustainability, cooperation and transparency. Food waste is collected and turned into biogas for heating. A heat exchange system can redistribute heat and cold between all the rooms in the building and the surplus heat is returned to the district heating network.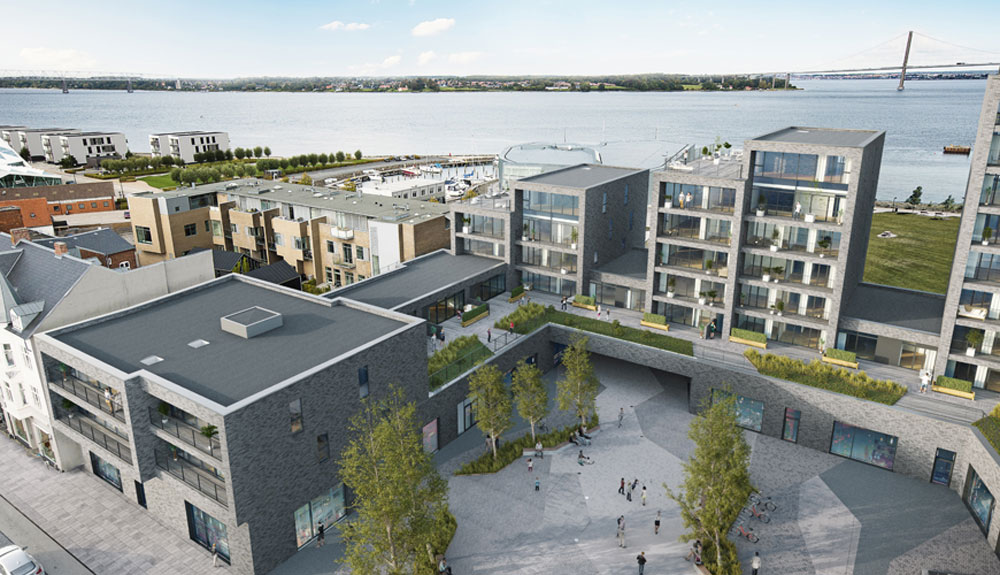 The new city hall was built through a public-private partnership involving real estate investors, local businesses and the local bank. Besides the city hall there are five shops and 40 apartments in the complex. To symbolise a more transparent democratic process, the building has a large atrium in the centre where people can meet and civil servants can be seen through large windows. The outside windows are also very large, offering a view to the sea and allowing people to look in.
Outcome
The multifunctional and cooperative approach in building the new city hall has had many positive results. Instead of considering themselves a stand-alone entity, the city hall actively engages with its inhabitants and business life, generating goodwill and trust in the local government. Incorporating the new city hall in a complex with shops and housing also allowed the city to share the building costs.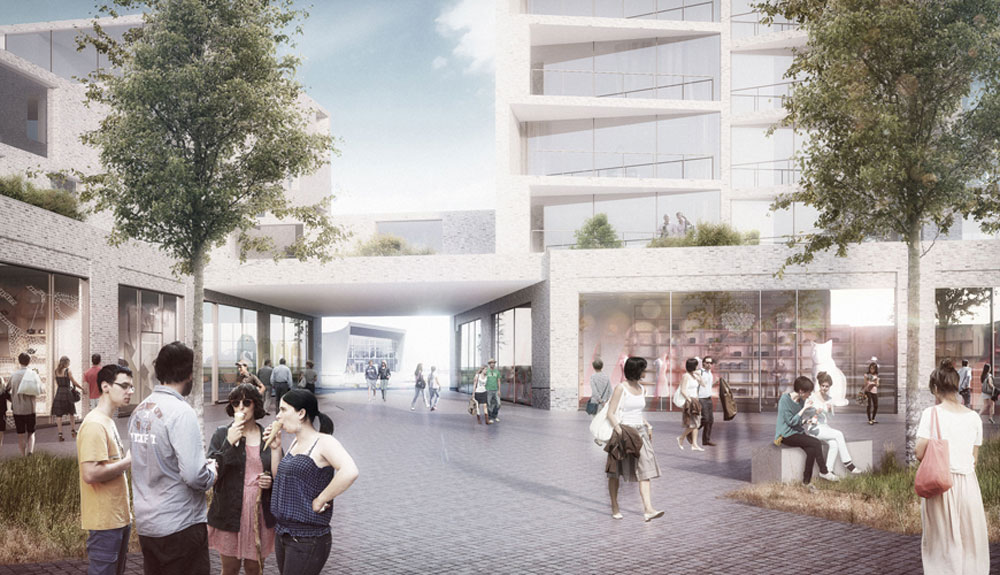 By using innovative and sustainable building materials, a state of the art heating and cooling system and smart solar panels of the roof, over the span of 50 years the building emits 34% less CO2 than a comparable building. The building has been built to meet the DGNB (Deutsche Gesellschaft für nachhaltiges Bauen) certification standard and has been awarded Platinum.
Potentials
The project has inspired other Danish municipalities to start monitoring and reducing energy use. International visitors are impressed by the contribution the building makes. Nytorv has tried to increase trust in the government and facilitating cooperation between citizens, business and government.